Ski/boarding parent/student meeting June 1, 2023, 6pm Dover Middle School Dining Hall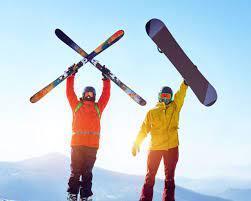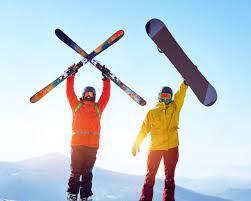 Due to dangerous road conditions and power outages all schools and offices will be closed today. Be safe
Today, Friday, December 16th we will be on a two-hour delay due to some icy road conditions. Be safe
Good morning, Due to inclement weather, all schools and offices will be on a two-hour delay, Monday, December 12th. Thank you and be safe.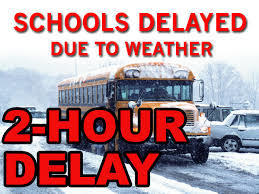 Substitute training seminar will be Wednesday, October 12th at 10am located at the High School.
There will be a short Special Board of Education Meeting on Thursday, August 4th at 7pm for the Board to vote on the 2022-2023 Tax Warrant and Tax Rates. meet.google.com/inc-kmij-jua ‪(US) +1 413-998-6019‬ PIN: ‪693 287 050‬#
The Dover UFSD Board of Education will hold a Special Meeting on Wednesday, July 20th at 7pm, virtually via GoogleMeet The purpose of this meeting is to vote on a Bond Resolution. meet.google.com/ajz-oohb-dkj join via phone ‪(US) +1 361-245-0051‬ PIN: ‪997 805 459‬#
Good Morning, Due to a power outage at the High School and Middle School we will be sending the High School and Middle School students home. Dismissal will be at approximately 9:15. Wingdale and Dover Elementary have power and are staying in school, however they do not have internet or phone.
Update - there is a new version of the SchoolTool Mobile App for the parent portal! Version 7.5, is now available for Android and iOS users through the App Store (Apple) and Google Play (Android).
Now accepting applications for Universal Pre-K for the 2022-2023 school year. For more information contact Robin Conklin at
Robin.Conklin@doverschools.org
BINGO is Back! Friday April 8th via Zoom. Prizes include $100 gift cards and a designer bag! To register...Call or text 860-550-3249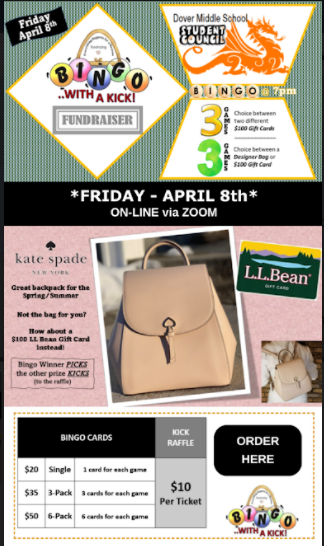 Interested in running for the Dover UFSD School Board ? Please reach out to District Clerk, Nicole Wilkinson at
Nicole.Wilkinson@doverschools.org
or 845-877-5700 ext. 1282 for a candidate packet. All petitions are due by Monday, April 18th at 5pm.
Today is Maintenance Worker Appreciation Day - thank you to all of our wonderful maintenance workers and custodians who work hard to keep our buildings running smoothly!
This afternoon NYS Governor Hochul officially lifted the mask-mandate in schools starting on Wednesday, March 2nd. Although the mandate will be lifted starting Wednesday, March 2nd, individuals who choose to may continue to wear a mask. This updated regulation also holds true for students/staff/faculty traveling on our school buses, and for those who are participating in extracurricular activities. Thank you again for all of your continued support of our district, students, and staff. We look forward to seeing smiling faces in our buildings in the days and weeks to come.
Dover Middle School is still collecting any gently worn, used, or new shoes (boots, slippers, cleats, dance shoes, etc.) until MARCH 18th to send worldwide to support communities in poverty. Please bring any shoes to the MS main office or to Mrs. Nash's room (1093).