The Dover Theatre Company proudly presents Something Rotten! March 4 & 5. For tickets DHDTC.BookTix.com
In support of "Go Red For Women's Health Day'' - Please wear Red on Monday 2/7.
Half the tickets for the Harlem Wizards have been sold already - have you ordered yours yet!?
www.harlemwizards.com
Thank you so much to everyone who supported our BE THE GOOD t-shirt sale! Because of your support, as well as donations from Renny's and Fresco 22, we were able to donate $1591 to Maria Ferrari's children's hospital in Poughkeepsie! February is Random Acts of Kindness month. In honor of this, we would like for everyone to wear their BE THE GOOD t-shirt tomorrow, February 1st.
On behalf of the Dover community, we are so proud to be presenting Maria Ferrari Children's Hospital in Poughkeepsie with a check for $1591.00! This would not have been possible without the generous donations from Renny's, Fresco 22 and the many members of the community who supported our BE THE GOOD t-shirt sales. We look forward to making another donation to the children's hospital after the Spring Fest Color Run in May (more details to come!).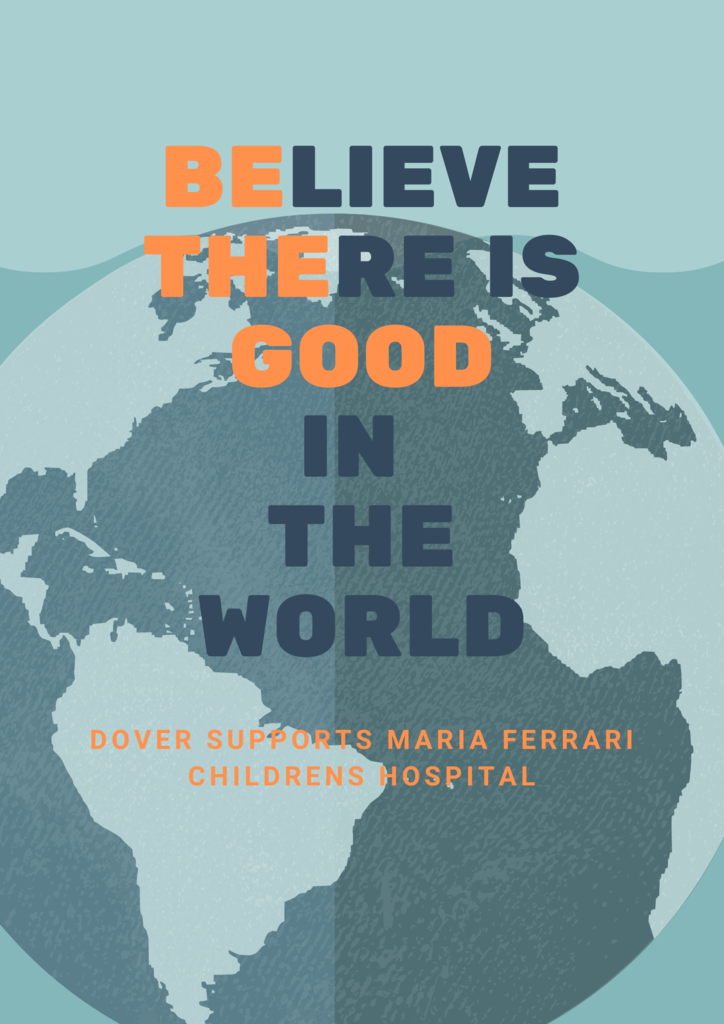 Due to inclement weather all schools and offices will be closed today. Be safe and have a wonderful weekend.
Good Day Dover School Community, We will return to in-person instruction for all students K-12 starting on Thursday, January 6th. A few reminders; if your child is not feeling well or has any covid-like symptoms, please do not send the student to school and contact your child's school. We are distributing the home test-kits until 6:30 tonight in front of the high school main entrance. Reminder, you can pick up one kit per enrolled student.
If your child tests positive for COVID or is symptomatic, please email the nurses at
covidreporting@doverschools.org
. Please include your child's full name, grade, and date of symptoms or positive test.
Due to the staffing-impact the pandemic has had on our operations and system, we will need to be remote for grades 3-12 on Monday, Tuesday, and Wednesday. Wingdale Elementary School, grades K-2, will be LIVE and in-person all week. The plan is to assess and determine if we can resume in-person instruction for grades 3-12 starting Thursday. We will communicate by Wednesday any updates and/or important information to be aware of. All staff/faculty check school email for additional information. Please be safe, communicate with your teachers, and get back with any questions. Thank you.
We are looking forward to welcoming students and staff back on Monday 1/3! Have a happy and healthy new year!
We hope you are having a nice holiday break. Please make sure your devices are charged up for school on Monday, January 3rd. As always, we are working closely with our local Department of Health regarding any updates or changes in guidance. Enjoy the long weekend and have a healthy, successful, and wonderful new year! Any questions get back to us. Thank you and all the best.
The Astor UPK Program has made the decision to shift to remote learning for one week after Winter Break: January 3-7. The UPK program will return to in-person instruction on Monday, January 10th.
Good morning Dover. Due to inclement weather we will be on a two-hour delay today for all schools and offices. Be safe.
Good Morning Dover, Morning Update: As previously mentioned, we have remained in communication with law enforcement locally and statewide regarding these social-media challenges and threats. We had additional support in our buildings and I thank our custodial/buildings and grounds/BOE/staff/ clerical/faculty/community, local authorities, and administrative teams for their consistent diligence, seriousness, presence, and focus on our safety and students throughout. Below is a video message from our Dover Daily morning show today, which is also posted on our website.
https://youtu.be/BjPxmZgMA74
Happy Holidays all and be safe, Dr. Fine
Fine-Free Holiday! 🎁 Do you have overdue fines that are keeping you away from the library? Well, as of today, past and current overdue fines have been waived, giving all Dover Plains Library patrons a clean slate through the end of January 2022. Please use this time to return any overdue items you may have, and start enjoying the library's resources once again! Our fine-free holiday does not apply to lost or damaged charges.